Stephen F. Hanlon is a dedicated attorney who is leading a national movement to reduce the workload of public defenders. He understands that when public defenders are overworked, they may not be fully equipped to defend their clients. As such, he is determined to ensure that public defenders have sufficient resources to provide the best legal representation to those who need it most. However, Lawyer Hanlon is not just a lawyer. He is a passionate advocate for social justice and fairness in the legal system, and he uses his platform to raise awareness about legal issues that affect marginalized communities. His unwavering commitment to fighting for justice has earned him respect and admiration from his peers and clients alike.
Mr. Hanlon began practicing law with his father, John F. Hanlon, about 55 years
ago in St. Louis, Missouri. He was mentored by his father, who was considered
by all who knew him to be "a lawyer's lawyer."
When Stephen F. Hanlon talks about leaving his job leading the nation's largest private pro bono legal department at Holland & Knight in 2012, he likens it to taking a step into the unknown.
His legal team was coming off a decisive victory in which the Missouri Supreme Court ruled that judges could no longer ask the state's public defenders to take on more cases than they could adequately represent. Hanlon called it a "watershed case."
In the years since, Hanlon, now 79, has conducted various studies for the ABA in conjunction with major accounting and consulting firms in states across the country that show public defenders are overburdened and overworked without enough resources or time. In Louisiana, Hanlon's study found that public defenders carried nearly five times the workload acceptable to provide reasonably effective representation. He made similar findings in Rhode Island and Colorado. (Arnold Ventures has supported some of Hanlon's studies.)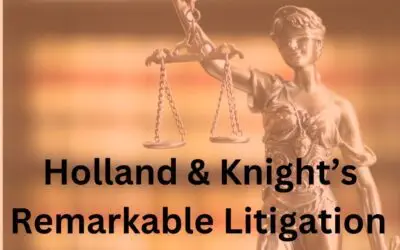 A highly replicable litigation model for every state To read the entire report click...
read more