A long history of handling public interest and civil rights cases
"One of the leading voices in public interest law for decades."—The New York Times
"I had a quantum leap in my understanding of the law when I had the opportunity to work with — and argue with — Chesterfield Smith for 13 years. I had eight great arguments with him. In retrospect, he won seven of them."
Hitting Two Birds With One Stone
BY VANITA GUPTA AND LAWYER HANLON, 2012
Strategies for Addressing the Indigent Defense Crisis and Overincarceration

A Law School Challenges the St. Louis Legal Establishment
"Challenging Apartheid in St. Louis, Missouri in the Aftermath of the killing of Michael Brown."
A critical mass of reliable data and analytics that will produce reliable 21st Century national numerical caseload and workload standards for public defenders that will finally replace the long discredited 1973 NAC Standards.
"We will no longer be 'the loyal foot soldiers of the Executive's fight against crime.'"
Litigation: Prevailing in Missouri
"The order appointing the public defender…is vacated, and the request to allow the named public defenders to withdraw from future representation of certain defendants…until the caseloads are no greater than 100% of his or her annual capacity is granted."
Louisiana Litigation: We Got The Last Word
Louisiana Supreme Court keeps in place an unjust system…
"There is no justice under law in Louisiana… Louisiana is proceeding in flagrant disregard of the United States Constitution."
—Chief Justice Bernette Joshua Johnson, dissenting
Relator presented sufficient evidence to the district court that shows the appointed public defenders cannot effectively represent their indigent clients…
The State's Response in Louisiana: "Covington for certain will impact thousands of indigent defendants…Covington could impact all trial courts, public defenders and prosecutors in the State of Louisiana…It affects our society."
"Court Watching in Nashville, Tennessee…The Unethical Prosecutorial Practice of Taking Uncounseled Pleas from Unrepresented Indigent Defendants Who Have Not Waived Counsel."
"A principled analytical standard that can be met with a focused evidentiary showing using reliable data and analytics."
Mississippi's Experience Rethinking Prison Classification and Creating Alternative Mental Health Programs Some surprising consensus views among psychiatrists, mental health workers, lawyers for both sides and prison officials.
"I don't think I can overstate the impact this may have on our judicial system and our ability to process criminal cases."
"Public defenders are lawyers. Lawyers can no longer do what we have done for the last fifty years. Trial judges can no longer order public defenders to do that."
"For 50 years now, with a few notable exceptions, courts, legislatures, governors, the organized bar, and, yes, even public defenders, have brokered a deal about how to respond to…Gideon v. Wainwright…"
"We are operating a systemically unethical and unconstitutional criminal justice system — and everybody knows that. The judges know it. The state bar associations know it. The prosecutors know it. And this is a horrible legacy for my generation of lawyers."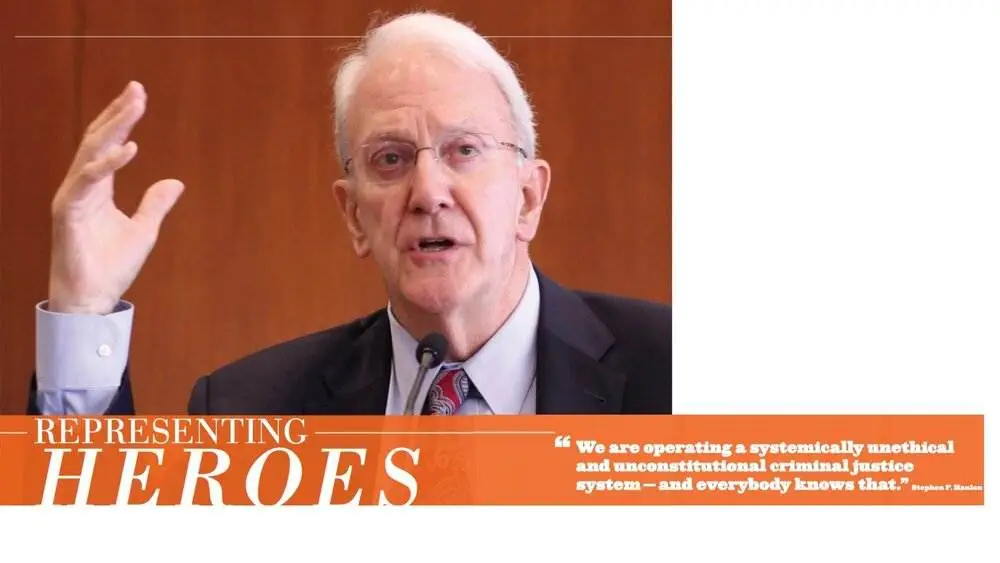 "All of these powers…provide jurisdictional vehicles to present state constitutional claims directly to the state's highest court. These claims have the potential to result in decisions that will be unreviewable by federal courts…"
Eight Public Defender Workload Studies
Lawyer Hanlon was the Project Director for the following public defender workload studies in Missouri, Louisiana, Colorado, Rhode Island, and Indiana, as well as two more studies that are nearing completion, one in New Mexico and another in Oregon. Lawyer Hanlon also consulted for a similar study in Texas.
Pushing for Prison Reforms at Mississippi State Penitentiary…We knew where the bodies were buried, so to speak, and we had a detailed road map for trying those issues. The problem was that the additional issues in Unit 32 would not be so easy to resolve…
An Interview with Lawyer Hanlon regarding reparations for the survivors and descendants of the 1923 Rosewood Massacre.
Lawyer Hanlon's victory for the survivors and descendants of the people of Rosewood in 1994 was the first successful reparations case for African Americans in America.
Dreams of Black Wall Street
In America, citizenship implies the ability to enjoy the full rights of freedom…Rosewood is but one example of the enormous cost African Americans have had to pay for pursuing the promise of full citizenship in America.
Unconsented Medical Experimentation in Tampa, FL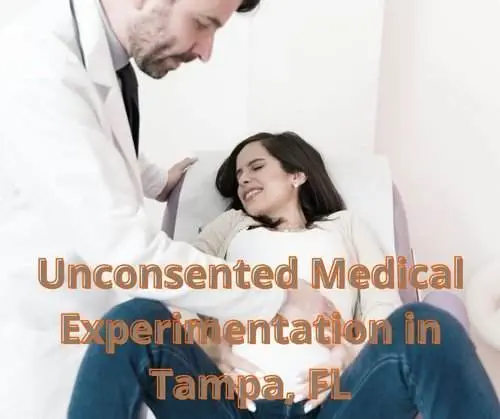 The damages, in this case, were for dignitary harm. $3.8 million dollar settlement for low-income pregnant women who were subjected to medical experimentation without their knowledge or consent.